Volunteer
ARRCA Marshalling Club for AMP
For racecar drivers, the significance of a track marshal is unquestionable. They are the men and women dressed in "whites" that oversee racing and track events to help ensure a degree of safety in a very high speed and sometimes dangerous sport.
Marshals may easily be the angels of Motorsport.
ARRCA (Atlantic Region Race Control Association) is a regional club affiliated with ASN Canada FIA which provides marshalling services for road racing and various events at Atlantic Motorsport Park.
ARRCA has been the marshalling club at Atlantic Motorsport Park since opening day in 1974.
The club has many well-trained marshals in its organization, which has allowed the club to marshal many National Bike and Car races at AMP and at the Moosehead Grand Prix locations nearby.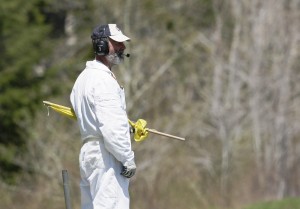 Many of ARRCA's members frequently travel to other parts of Canada and the United States to join up with other marshalling clubs to Marshal National and International events. (Formula 1, Indy Cars…)
ARRCA provides a good working environment for all of its marshals so that everyone feels like they are part of a team. There are morning meetings, while at the end of the day the marshals get together to socialize with each other, other officials and the competitors.
Marshaling entails a significant degree of responsibility. Not only do you have the BEST SEAT in the house, but you also have to keep the sharpest eye on the track and play a vital role in ensuring the greatest amount of safety possible for motorsport events.
"Never turn your back to a HOT Track"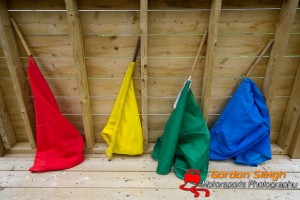 ARRCA provides complete marshalling and fire schools for all new marshals along with annual refreshers.
For information on scheduled marshal events see the Atlantic Motorsport Park Event Calendar.
To learn more about how to get involved in marshalling, click here for the ARRCA website or please contact;
Andy Hill (Halifax), (902) 483-3837, a.hill@ns.sympatico.ca